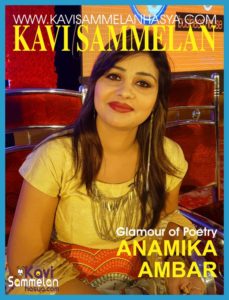 Name : Anamika Jain 'Ambar'
Birth : 22 March; Lalitpur
About Anamika
Anamika Ambar is one of the most popular poetess these days. She Belongs to Meerut and own a gorgeous personality. Anamika is being populer because of her lively performance. She is always dedicated for the betterment of show.
Current Location : Meerut