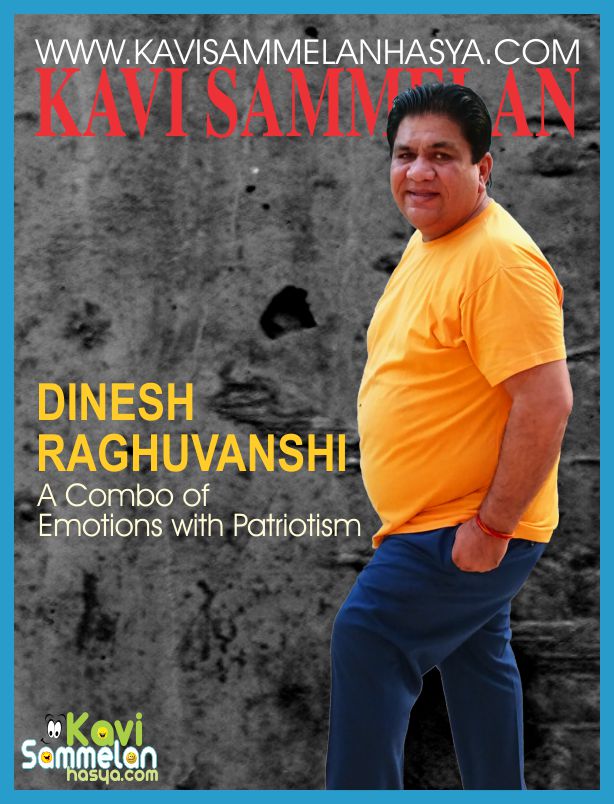 Name : Dinesh Raghuvanshi
Birth : 26 August 1964
Published work
1) Aasmaan baaqi hai (Poetry)
2) Do Pal (Poetry)
3) Aakhir Kya Bole Koi (Poetry)
4) Dilon Ki Baat kar Lein Ham (Poetry)
5) Pahla Dastawej (Poetry)
6) Doosra Dastavej (Poetry)
7) Articles, poems and satires are regularly publishing with various news papers and magazines.
About Dinesh-
Dinesh Raghuvanshi is one of the most fertile writer of Hindi kavi sammelan. He wrote more then 1100 poems on a single topic "Mother". He has a variety in his writings. Basically Dinesh is a Ghazal writer but he proved his talent in geet as well as couplets too. His performance creates an atmosphere of emotions. 
Current Location- Faridabad