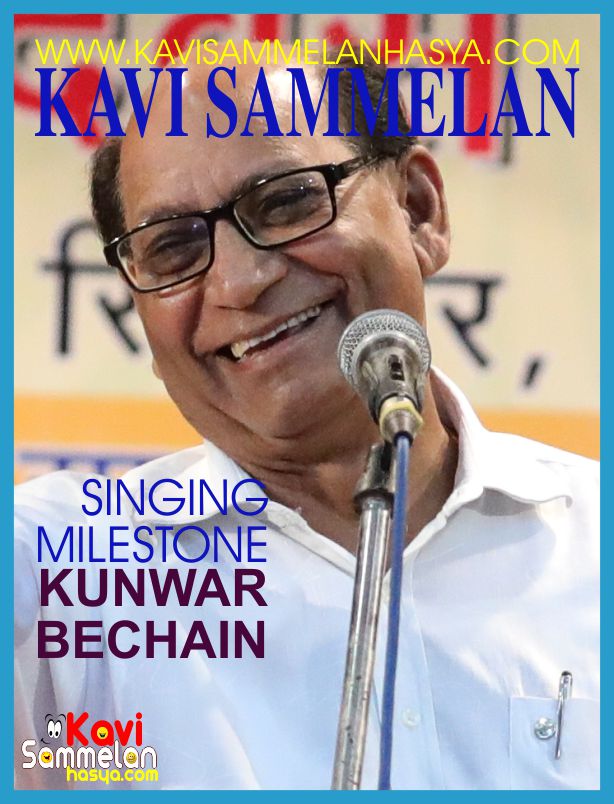 Name : Dr. Kunwar Bechain
Birth :  01 January 1942; Chandausi
Education : Ph.D.
About Kunwar Ji
Dr. Kunwar Bechain is an era of Hindi Poetry. He wrote thousand of Ghazals. His performance is a milestone on the road of success of any Kavi Sammelan. He has one of the longest poetic career in country. Almost every literature related award is a part of his awards list. He wrote more then 20 books including a beautiful grammar of Ghazal under title "RASSIYAAN PAANI KI". Now a days he is writing detailed history of Kavi Sammelans.
Current Location : Ghaziabad