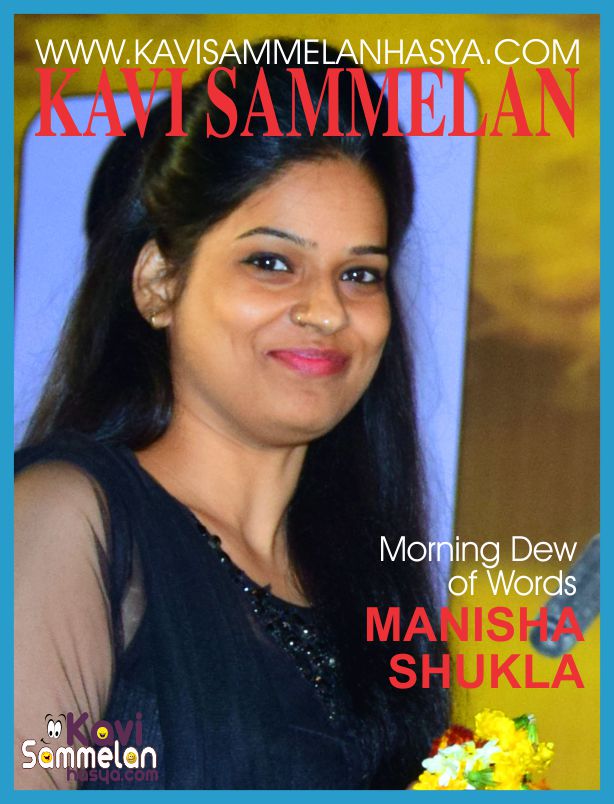 Name : Manisha Shukla
Birth : 07 September; Gorakhpur
Education : Bachelor of Technology (Electronics & Communication)
Occupation : Engineer in MNC.
Published work
1) Articles, poems and satires are regularly publishing with various news papers and magazines.
About Manisha-
Manisha Shukla is one of the most young poetess of hindi kavi sammelan. Her poetry is based on romanticism but with a decent performance. Purity of love and romance glorify her poetry. Sometimes she touches the edge of platonic love in her writings. After hearing her poems one can feel the regard of love in his heart. Manisha Shukla has capacity to flow a salty drop in her listeners eye along with a lovely smile on his lips.
Current Location- NOIDA