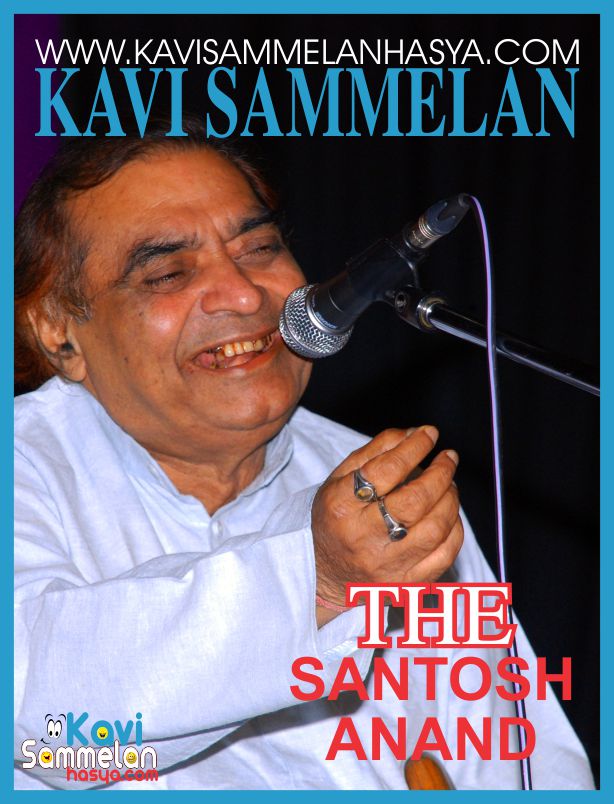 Name : Santosh Anand
Birth : 05 March 1939, Bullandshahar, Uttar Pradesh
Awards :
1) Filmfare Awards for three times.
2) Yash Bharti Award of Government of Uttar Pradesh.
About Santosh Anand:-
Santosh Anand is not only a simple noun. Its actually the name of an era. Santosh Anand is lyricist of the millennium song "IK PYAR KA NAGMA HAI"; Santosh Anand is writer of "Zindagi ki na toote Ladi", "Chana zor Garam", Purwa Suhani Aai re", "Megha re Megha re", "Ye galiyan ye chaubara", "Main na bhulunga",  "Muhabbat hai kya Cheez" and so many songs which became melody for generations. Live performance of this legend is an unforgettable experience for every individual.
Current Location : New Delhi