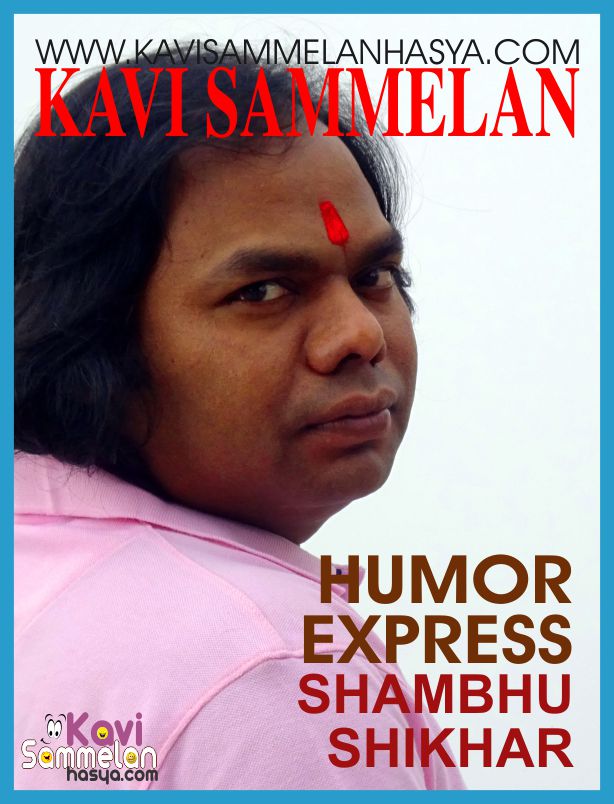 Name : Shambhu Shikhar
Birth : 10 January 1984; Madhubani (Bihar)
Education : Master of Arts (Delhi University)
Occupation : Director, Paankhi Prakashan, New Delhi
Published work
1) Articles, poems and satires are regularly publishing with various news papers and magazines.
2) Regular column in sociopolitical magazine Sopan-Step.

Other achievements
1) Broadcasted with various media i.e. Doordarshan, NDTV, AAJ Tak, Star One, SAB TV, Jain TV, Jansandesh, Dabang etc.
2) Recited poem more than 1000 kavi-sammelans all over the country.
3) Performed as semi-finalist of The Great Indian Laughter Challenge -III.

Awards-
1) Chhupa Rustam by SAB TV, Waah Waah Kya Baat Hai.
2) Shravan Rahi Kavya Puraskar in 2010.
3) Sahitya Shikhar Samman, Panipat in 2011.
4) Sahityik Kriti Samman, Sonepat in 2012.
5) Bharatendy Harishchand Puraskar by Hindi Academy (Govt. of delhi) in 2007.
6) Awarded by Rotary Club, Rajendra Nagar, New Delhi in 2010.
About Shambhu Shikhar
Shambhu Shikhar is the other name of most updated hasya kavi. He achieved the status of semi-finalist of renowned TV show "The Great Indian Laughter Challenge-3". He received an award of "CHHUPA RUSTAM" from SAB TV's famous poetry show "WAAH-Waah KYA BAAT HAI". His performances contains hilarious humor and satire and positive motivation for the society.
Current Location- New Delhi