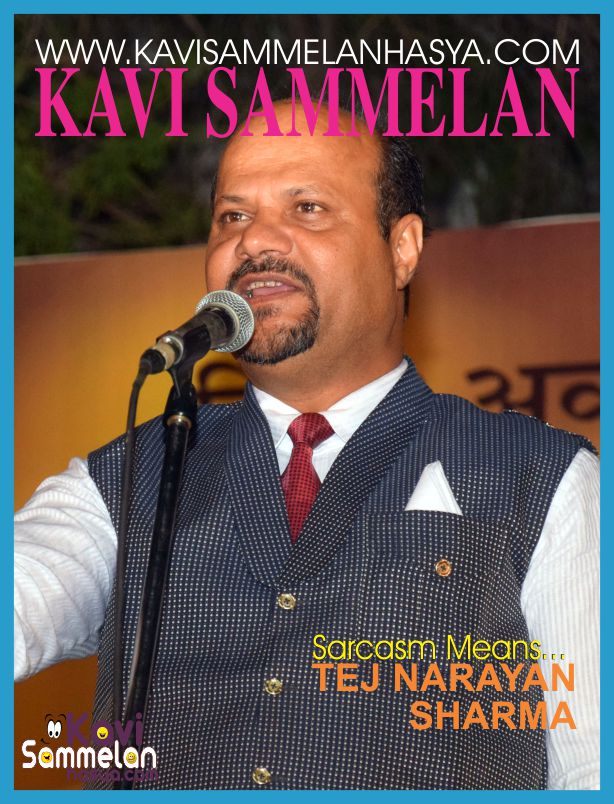 Name : Tej Narayan Sharma
Birth : 25 July 1966
About Tej-
Satire is a powerful part of literature. Tej Narain Sharma 'Bechain' is a poet of polite satire. His comments over society, politics, human behavior and media are able to let one laugh. On the other hand he make his listener thoughtful and aware about the issue.
Current Location- Gwalior