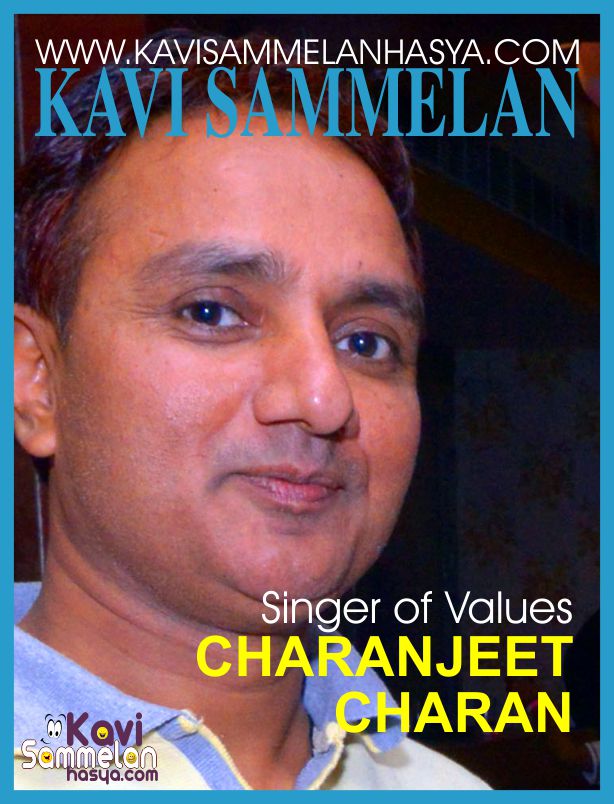 Name : Charanjeet Charan
Birth : 16 June; Greater NOIDA
Education : M.A. (Hindi, Pol. Science & History), LLB
Occupation : Govt. Teacher
Published work
1) HASRATOn KE AAINE (Poetry)
2) Articles, poems and satires are regularly publishing with various news papers and magazines.
Other achievements
1) Broadcasted with various media i.e. AIR, Doordarshan, Jain TV, Jansandesh, Dabang etc.
2) Recited poem more then 500 kavi-sammelans all over the country.
About Charan-
Charanjeet has the capacity to thrill the audience through his thoughts knitted in his poems. He touches so important issues of his culture, ethics as well as current scenario of sociopolitical matters.
Current Location : Greater NOIDA